About
Read more about the mission and history of Beamtic
2117 views

Edited: 2019-02-28 15:29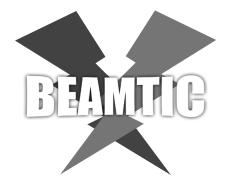 Beamtic was launched in 2016 by Jacob Kristensen, a web developer from Copenhagen, Denmark.
The site's main focus is online self-learning tutorials and short how-to's on technical things, mostly focusing on web development, computers, and hardware.
Currently, all content is maintained by Jacob. This may change with time, as more authors join the site. As for now, Beamtic is closed for sign-ups until the needed author tools has been implemented.
About Jacob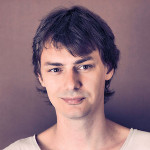 Jacob is the owner and founder of Beamtic. Currently he studies Multimedia design and communication at KEA in Copenhagen, and expects to finish his studies in the summer of 2019.
Besides this, Jacob is almost entirely self-thought, and started coding at an early age.
He maintains a strong interest in technology, most things to do with web development, and owning a website.
His studies allows him to extend his existing knowledge about web- development and design, while also writing about what he learns here on Beamtic.
Mission statement
Technology and knowledge are important tools in modern society. New advances in technology can be achieved through focusing consciously on innovation, solving problems and improving existing software.
Some of the greatest advances has happened by accident, now imagine what we can accomplish, if we actively pursue new inventions.
Part of Beamtic's mission is to:
Inspire
Educate
Motivate
Innovate
The aim is to accomplish this through tutorials and articles posted on the site, as well as by developing useful tools.
Open Source is very important at Beamtic. Another aim is to release most of Beamtic's code on places like GitHub, as this will also allow other people to participate in the development process of our tools.
Advertisers
Beamtic started using its own statistics system in January 2018, and content view counts has been steadily increasing. The sites in the Beamtic network (including subdomains) now receives thousands of visitors per month combined.
According to internal statistics, the sites now receive more than 50.000 monthly visitors.
Once the implementation is fully completed, statistics will be made public on this page, and automatically updated.
Advertisers are welcome to reach out with offers, but should note that we use nofollow on ads, as well as links in guest-posts.
See also: Using Nofollow For Guestblogging
Contact
Currently, you can contact Jacob either via e-mail or phone. The main language is English.
beamticsupport [That a character] beamtic.com
+45 31662049