About
Read more about the mission and history of Beamtic
1490 views

Edited: 2018-07-27 21:58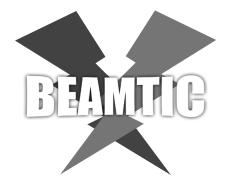 Beamtic was created in 2016 by Jacob Kristensen, a web developer from Copenhagen, Denmark.
The site's main focus is Tutorials and short how-to tips on how to use different creative software, but occasionally we might also feature "blog" type posts. However, Beamtic is not a blog. I like to think more of it as a reference type of website.
Currently, all content is maintained by Jacob. This may change with time, as more authors join the site. We are currently closed for sign-ups.
Contact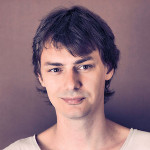 Currently, you can contact Jacob either via e-mail or phone. The main language is English.
beamticsupport [That a character] beamtic.com
+45 31662049
Mission statement
I believe technology is the most important tool in modern society, and new advances in technology can be achieved through focusing consciously on innovation by solving problems and improving existing software. Some of the greatest advances happened by accident, now imagine what we can accomplish, if we actively pursue new inventions. Let us not leave things to chance when we have the opportunity, to change things now!
Beamtic's mission statement is to:
Inspire
Educate
Motivate
Innovate
I aim to accomplish this through the Tutorials on the site, as well as the tools we develop.
Open Source is also very important at Beamtic, and the aim is to release as much of Beamtic's code as possible on places like GitHub, this also allows other people to more easily participate, by helping to fix bugs and improve the code.
Advertisers
Beamtic started using its own statistics system in January 2018, and content view counts are steadily increasing. The websites receives thousands of visitors per month, however, since there has been no statistics on this (other than what is available through the connected Adsense account), it is currently unknown to me how many actual visitors the site gets.
Once the implementation is fully completed, statistics will be made public on this page, and automatically stay updated. However, the site is currently only using Google Adsense to serve ads. While I can place ads manually, I really prefer not to.
Feel free to contact me if you have any questions.