About
Read more about the mission and history of Beamtic
Edited: 2017-09-08 15:19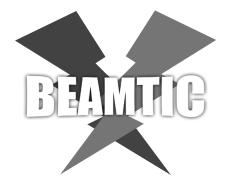 Beamtic was created in 2016 by Jacob Kristensen, a web developer from Copenhagen, Denmark.
At Beamtic we work with innovation, development, design, and technology. It is not just me, Jacob, but everyone visiting the Beamtic website, and especially those contributing to projects.
When I first created this site, I had no clear idea about which direction it would go. In the beginning, I was writing short tutorials in HTML, CSS and PHP (among other things), but I did not have any clear goals. I do now.
Today, I focus a lot on innovation, and learning new things. I do this by building things from the ground up, when I find it necessary and beneficial to do so. But Beamtic also relies heavily on open source software, and without, this site would not have been possible. In the future, I would like to also contribute to the development of open source. Be it either my own project, or something that already exists and just needs some improving.
Mission
Beamtic's mission statement is to:
Inspire
Educate
Motivate
Innovate
I believe technology is the most important tool in modern society, and new advances in technology can be achieved through focusing consciously on innovation by solving problems and improving existing software. Some of the greatest advances happened by accident, now imagine what we can accomplish, if we actively pursue new inventions. Let us not leave things to chance when we have the opportunity, to change things now!
Follow us on social media
Like our Facebook page, subscribe to our YouTube channel, follow us on Twitter and Instagram.
To minimize the chance that you will miss an update on Facebook, you can check the "See first" option by clicking on the "Liked" button on our page. A menu will open with more options, which allows you to prioritize our updates in your news stream. See the Screenshot: