About
Read more about the mission and history of Beamtic
Edited: 2017-02-11 15:21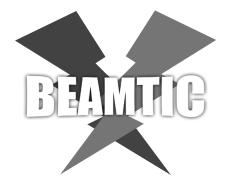 Beamtic's mission is to inspire, educate, and motivate. The aim is to do this through creative videos, info-graphics, and articles on our website and our social media pages.
The primary focus is technical tutorials on hardware and software, as well as programming and video editing. The secondary focus is entertainment such as music creation, movies and gaming.
But future material will largely depend on the interest of our contributors.
Beamtic was founded in 2016 by Jacob Kristensen, a web developer currently based in Denmark.
YouTube video tutorials
On Beamtic's YouTube channel you will be able to find tutorials on various subjects, and for different programs. Some of these include:
Ubuntu
Drupal
Paint.NET
Gimp
Vegas Pro
The style of the videos is usually short no-talk videos, showing how to do specific things with different software. All videos will be uploaded in HD quality or better. Videos are currently recorded with OBS (Open Broadcaster Software), which is free and open source. You can get it from: https://obsproject.com/.
Follow us on social media
Like our Facebook page, subscribe to our YouTube channel, follow us on Twitter and Instagram.
To minimize the chance that you will miss an update on Facebook, you can check the "See first" option by clicking on the "Liked" button on our page. A menu will open with more options, which allows you to prioritize our updates in your news stream. See the Screenshot: