Commenting on Articles
About commenting on articles.
127 views
Edited: 2019-11-09 05:30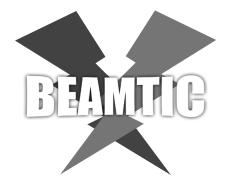 I really appreciate the time you take to comment, as it both helps improve the articles for other visitors, as well as my own knowledge. I am not afraid to admit I got blind spots, and I do not claim to know everything.
I do allow some discussion to take place in the commenting area, but commenting is mostly intended as a way for visitors to provide corrections and additional information–and not for discussion or "tank you" type of posts. But it depends on the type of article.
Linking is allowed, but comments with unnecessary self-linking will not be approved. Besides, links will be nofollowed, and you will not get any meaningful traffic from those links anyway.
Maintaining the website
All articles are open for edits. Just because an article has not been updated for many months or years does not mean that it is no longer maintained. If you find something that needs improving, even in old content, be sure to comment, and it will probably get my attention.
Once I get around updating the actual article, I may choose to archive your comment. In the event that your comment is archived, it will probably still be visible on a linked page. However, I have not yet decided how exactly to implement this.
Maintaining this website is still a huge undertaking, and something I still do alone. Your comments is a big help to me as I can not possibly be aware of everything. In fact, I have written about so many subjects now that I have forgotten many of them exist.
Whenever I learn something new, I sometimes decide to write a tutorial about the subject. This is how this site started, and that is probably how I will continue to operate it.
Privacy when commenting
When you comment on Beamtic, only your IP address at the time of the comment will be stored along with your comment. This is only done for security reasons.
Only the information you provide yourself may be made publicly available on the site. That is, your name and your comment. This might also be shown in other places on the site, as well as other sites, such as gaming.beamtic.com, in order to encourage people to contribute in discussions.
Your E-mail address will always be kept private, and will not be shown to anyone. I do not currently use your e-mail for anything, but if you later decide to create an account, I might offer the option to "claim your content", and opt-in for notifications on discussions you follow. This is not currently implemented, but something I would really like to do when I get the time.
Currently your website will not be shown, but I will probably change this at some point later. I have not decided yet.