What is BonusChallengeExploits.php?
Someone scanning for BonusChallengeExploits.php? No idea what it is, but it does not seem to exist on my servers.
58 views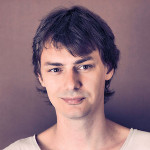 By. Jacob
Edited: 2023-07-01 09:16
I have had some strange log entries over the last few months. Someone is clearly scanning my servers for various exploits, and one of the more peculiar ones that I have seen is HTTP GET requests for a file called BonusChallengeExploits.php.
I am curious as to what it might be, so I quickly Googled the file; to my surprise nothing is found on it, so either Google is filtering the results, or this is a relatively confined or novel PHP file.
The fact makes me a bit nervous that someone may, somehow, have uploaded this file to my system. Luckily a quick file search should verify this. E.g. A case-insensitive search using the find command:
find /var/www -type f -iname BonusChallengeExploits.php



In my case this gives no results, so I hope I'm good for now.
If anyone knows what this file is, feel free to leave a comment about it.
Example request:
GET /index.php/PHP%0ABonusChallengeExploits.php?TUDTUDTUDTUDTUDTUDTUDTUDTUDTUDTUDTUDTUDTUDTUDTUDTUDTUDTUDTUDTUDTUDTUDTUDTUDTUDTUDTUDTUDTUDTUDTUDTUDTUDTUDTUDTUDTUDTUDTUDTUDTUDTUDTUDTUDTUDTUDTUDTUDTUDTUDTUDTUDTUDTUDTUDTUDTUDTUDTUDTUDTUDTUDTUDTUDTUDTUDTUDTUDTUDTUDTUDTUDTUDTUDTUDTUDTUDTUDTUDTUDTUDTUDTUDTUDTUDTUDTUDTUDTUDTUDTUDTUDTUDTUDTUDTUDTUDTUDTUDTUDTUDTUDTUDTUDTUDTUDTUDTUDTUDTUDTUDTUDTUDTUDTUDTUDTUDTUDTUDTUDTUDTUDTUDTUDTUDTUDTUDTUDTUDTUDTUDTUDTUDTUDTUDTUDTUDTUDTUDTUDTUDTUDTUDTUDTUDTUDTUDTUDTUDTUDTUDTUDTUDTUDTUDTUDTUDTUDTUDTUDTUDTUDTUDTUDTUDTUDTUDTUDTUDTUDTUDTUDTUDTUDTUDTUDTUDTUDTUDTUDTUDTUDTUDTUDTUDTUDTUDTUDTUDTUDTUDTUDTUDTUDTUDTUDTUDTUDTUDTUDTUDTUDTUDTUDTUDTUDTUDTUDTUDTUDTUDTUDTUDTUDTUDTUDTUDTUDTUDTUDTUDTUDTUDTUDTUDTUDTUDTUDTUDTUDTUDTUDTUDTUDTUDTUDTUDTUDTUDTUDTUDTUDTUDTUDTUDTUDTUDTUDTUDTUDTUDTUDTUDTUDTUDTUDTUDTUDTUDTUDTUDTUDTUDTUDTUDTUDTUDTUDTUDTUDTUDTUDTUDTUDTUDTUDTUDTUDTUDTUDTUDTUDTUDTUDTUDTUDTUDTUDTUDTUDTUDTUDTUDTUDTUDTUDTUDTUDTUDTUDTUDTUDTUDTUDTUDTUDTUDTUDTUDTUDTUDTUDTUDTUDTUDTUDTUDTUDTUDTUDTUDTUDTUDTUDTUDTUDTUDTUDTUDTUDTUDTUDTUDTUDTUDTUDTUDTUDTUDTUDTUDTUDTUDTUDTUDTUDTUDTUDTUDTUDTUDTUDTUDTUDTUDTUDTUDTUDTUDTUDTUDTUDTUDTUDTUDTUDTUDTUDTUDTUDTUDTUDTUDTUDTUDTUDTUDTUDTUDTUDTUDTUDTUDTUDTUDTUDTUDTUDTUDTUDTUDTUDTUDTUDTUDTUDTUDTUDTUDTUDTUDTUDTUDTUDTUDTUDTUDTUDTUDTUDTUDTUDTUDTUDTUDTUDTUDTUDTUDTUDTUDTUDTUDTUDTUDTUDTUDTUDTUDTUDTUDTUDTUDTUDTUDTUDTUDTUDTUDTUDTUDTUDTUDTUDTUDTUDTUDTUDTUDTUDTUDTUDTUDTUDTUDTUDTUDTUDTUDTUDTUDTUDTUDTUDTUDTUDTUDTUDTUDTUDTUDTUDTUDTUDTUDTUDTUDTUDTUDTUDTUDTUDTUDTUDTUDTUDTUDTUDTUDTUDTUDTUDTUDTUDTUDTUDTUDTUDTUDTUDTUDTUDTUDTUDTUDTUDTUDTUDTUDTUDTUDTUDTUDTUDTUDTUDTUDTUDTUDTUDTUDTUDTUDTUDTUDTUDTUDTUDTUDTUDTUDTUDTUDTUDTUDTUDTUDTUDTUDTUDTUDTUDTUDTUDTUDTUDTUDTUDTUDTUDTUDTUDTUDTUDTUDTUDTUDTUDTUDTUDTUDTUDTUDTUDTUDTUDTUDTUDTUDTUDTUDTUDTUDTUDTUDTUDTUDTUDTUDTUDTU