On the Road Towards 1000 YouTube Subscribers
YouTube changed the requirements to join their partnership program. Read this if you want a few tips to quickly reach 1000 subscribers and 4000 hours watched.
998 views
Edited: 2018-01-20 04:18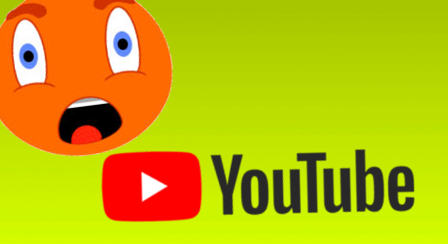 YouTube recently changed the requirements to enter their Partnership program, and not only is the new requirements going to affect future YouTube partners, but also people already in the program. The new requirements is a huge change from the previous of 10.000 views, and it has left a lot of small channels locked-out of the partner program, as well as causing hundreds of dollars in lost revenue per year for some of the owners.
Channels will now need 1000 subscribers, and 4000 hours watched in a single year. Apparently, both demands has to be fulfilled to join the partnership program. This has left channel owners wondering if they will ever be able to re-join, and if so, how long it would take.
If you are still motivated and passionate about developing a YouTube channel, then we collected a few tips from other YouTubers to help you reach your goal faster.
Channel owners have asked how long it has taken to reach the 1k mark. The answer seem to depend on two things. Consistency and luck. Some mention it took them around a year to reach 1k subscribers, others have mentioned much shorter periods. Note. This is based on information on internet forums.
As of now, Beamtic has still not reached 1k subscribers, and the rate at which we are getting new subscribers is very slow. Over the past month we only got 7 new subscribers. However, the channel is mainly used to host video tutorials which we embed in articles on the site.
Getting subscribers faster
When you upload new videos, make sure to always create a custom Thumbnail for the video. The thumbnail is what people see when they encounter your videos, and you should try to make this stand out, and look as interesting as possible.
The next step is consistency. Aim to upload at least one video per day, and you should in theory be able to reach 1000 subscribers much faster. Do not compromise the quality in your videos just because you upload more of them. Generally, a few lower quality videos should not matter. But, you should always start out with quality in mind.
Another step would be creation of playlists to organize your content and help viewers find what they are looking for. If you have a lot of similar content, you should consider placing it in a playlist. This is going to make some users happy, while others will prefer YouTube search.
If you own a website, include a subscribe button in a prominent spot on all pages. On this website I placed the button in the right side, which might not be the best place. But, I am still experimenting. A better spot may be above articles. You should experiment to see what works best in your case.
Motivation or discouragement
On February 20th, 2018, we'll also implement this threshold across existing channels on the platform, to allow for a 30 day grace period. On that date, channels with fewer than 1,000 subs or 4,000 watch hours will no longer be able to earn money on YouTube. When they reach 1,000 subs and 4,000 watch hours they will be automatically re-evaluated under strict criteria to ensure they comply with our policies. New channels will need to apply, and their application will be evaluated when they hit these milestones.
So apparently, we will be automatically re-evaluated when we reach 1000 subscribers and 4000 hours watched.
YouTube is still a nice opportunity to earn a living online for those who work hard. You can choose to look at things in two ways, either you use opposition as motivation to work harder, or you become discouraged and give up. But winners do not give up.
If you are still determined, simply keep uploading videos on a consistent basis, and you should be able to reach those 1000 subscribers sooner than you think.