Videos on YouTube Rank Higher in Google
I noticed this interesting phenomenon with YouTube videos ranking higher in Google, and I have done a few tests with some success.
681 views
Edited: 2018-04-17 14:59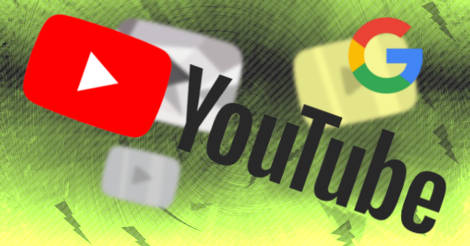 I have noticed a tendency for YouTube videos to rank higher than other content in Google, and I have used this with some limited success. In fact, some of my mos visited YouTube videos will get traffic from Google. Based on my experiments, I would say that using YouTube in clever ways, might sometimes help outrank competing sites. This can be an effective strategy for bloggers to increase their views and website traffic.
I first noticed the tendency when I was writing some of my first tutorials online, and even though my content generally was good at the time, I was getting outranked by YouTube videos with less content. That was when I realized that the domain authority of YouTube may have something to do with the problem.
When I am doing SEO, I almost never think about linkbuilding, or other blackhat techniques. I think more about optimizing and improving my content, and finding unrealized areas within my field of interest, which I can easily cover on Beamtic.
Creating YouTube videos has not really been my main focus, but I would like to release more videos if my time allows it, hoping to again qualify for the partner program. I am thinking videos that rank well in Google might help to get there faster.
YouTube Videos rank higher
Since YouTube videos currently rank better than standard blog posts, I think we should take advantage of this. However, not everyone likes creating YouTube videos, and for those, I would simply recommend you try to overcome your hesitation, because there is a lot of potential here.
If you are writing blog posts, you could also embed videos in relevant pages, as this is sure to raise awareness about your YouTube channel with your readers. Also, if you have not reached the requirements to join YouTube's Partner Program (YPP), this could be one step towards joining the YPP.
Sometimes even short videos will perform fairly well in Google search. So, depending on what your channel is about, you can try to focus on short how-to videos that are fast and easy to make. Remember to also include a custom thumbnail, and add your videos to a playlist, if you have similar videos on your channel. There are other things you can do, such as including end screens and writing a good description for your video.
The bottom line is, both the thumbnail and the description will help drive traffic to your video. I usually try to write fairly long descriptions in my videos. If I am making a tutorial video, I have found that an easy way to come up with a good, long, descriptions, is to simply write what steps you are going through in the video. Google will also use descriptions when ranking your videos, and this makes it important not to neglect writing them.
Linking to YouTube videos from your Website
If you have a website, then consider linking to your videos from somewhere on your site. This will have two primary purposes. One is to drive traffic to your videos from your site, and the second is to attempt to influence the ranking of your videos. However, as I also mentioned earlier, I will rarely think about linkbuilding when I plan my strategy.
When I mention linking to your videos in this context, I do not really consider it a "blackhat" practice. You are basically telling search engines that those are your videos, and that there is a relationship to this channel. Links to your YouTube videos should not be nofollow'ed.
The above is also my reason why I do not add nofollow on links to connected social media pages. I am also of the opinion that social media sites should stop adding nofollow to the links we post on our pages. But, I recognize this might open up for even more problems with spam. However, any link to a "connected website" in the about section, or wherever such links is placed, really should not be nofollowed. Page owners should retain certain rights on their own pages. Hopefully this will change at some point in the future.
In the meantime, do not underestimate the power of linking to your own social media pages.
Video descriptions and links
Links in the description of videos on YouTube are nofollow'ed, but this does not make them entirely useless. Some people will still read the description, and notice the link. Personally, I always include a link back to the article where I embedded the video. I aim to always embed a video in my articles, where it will be helpful to my readers.
Beamtic get a lot of traffic from search engines, and I am just starting to take advantage of this, to try and boost my YouTube channel. The way I am doing it, is by aiming to include videos in relevant articles. I will often write a tutorial consisting of text and images, and then also create a short video version, which I can embed in the article. This is also likely to drive some traffic to Beamtic's YouTube channel.
I realize that there are many different types of channels, and for many of you, embedding your videos in articles, or linking back to your website, will not be nearly as effective as it is for me. I know some people prefer text tutorials, while others will prefer a video, and I try to give something to everyone.
People on YouTube will be mostly interested in videos, but linking back to a well-written article might help establish a connection, and help convince someone that your channel is worth subscribing to.