Configuring VirtualBox with Host-only and NAT Adapter
Tutorial showing how to configure a VirtualBox Guest VM with HOST-only and NAT adapter, while using the WWW folder from the HOST OS.
200 views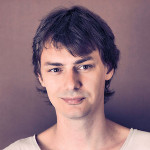 By. Jacob
Edited: 2021-11-25 01:35
When there is a new version of Ubuntu and you update, usually everything will go smoothly. But, after upgrading to kUbuntu 21.10 I ended up with various minor dependency issues; one package, x, would depend on a older version of another package, y.
See also: The Safety of Do-Release-Upgrade in Ubuntu
I was stuck in dependency hell for several days before solving the most paralyzing of problems — my local web development environment had stopped working. Specifically PHP8.0-gd could not be installed, because it was dependent on an outdated package.
Note. It appears that this problem has since been fixed in the official repositories.
Even though the problem appears to have been fixed, I have now realized that I can not safely have my development environment coupled with my personal system — to avoid future incidents like this, I would have to install my test-servers in a containerized environment, like VirtualBox — surprisingly this was not very hard to do.
Doing this also allows me to run a different OS or Linux distribution for my main OS; for server stuff you might prefer Ubuntu, but for your main OS you might prefer to use Arch Linux, KDE Neon or even Windows.