Ask ChatGPT: kick and scream while walking the street?
When I walk down the street, is it advisable to kick and scream at the same time?
15 views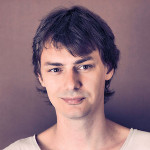 By. Jacob
Edited: 2023-11-18 14:18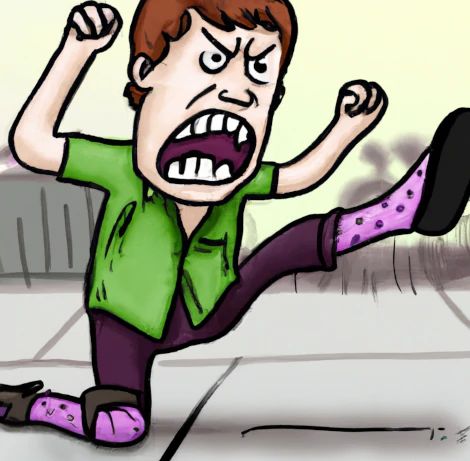 Would it be advisable to kick and scream while walking down the streat? Well. Let's ask ChatGPT about that! :-D haha
Me:
When I walk down the street, is it advisable to kick and scream at the same time?
ChatGPT
No, it is not advised to kick and scream when walking down the street. Such behavior could be disruptive, alarming to others, and potentially dangerous. It's important to maintain a calm and respectful demeanor when in public spaces to ensure the safety and comfort of yourself and those around you. If you are in a situation where you feel threatened or need help, it's generally better to call for assistance or seek the help of law enforcement or other appropriate authorities rather than resorting to kicking and screaming.
Me:
I do not feel threatened, and I don't need help.
ChatGPT
In that case, there is no need to kick and scream when walking down the street. It's always a good practice to be considerate of those around you and behave in a manner that is respectful and appropriate for a public setting. If you have any concerns or questions about your behavior in specific situations, it's a good idea to follow societal norms and local regulations to ensure a peaceful and harmonious environment for everyone.
Me:
Nahh I do not care about that...
ChatGPT:
While you may not be concerned about societal norms or the impact of your behavior on others, it's important to remember that respectful and considerate behavior in public spaces contributes to a more harmonious and safer community for everyone. Disruptive or inappropriate behavior can lead to negative consequences, such as legal issues or negative reactions from those around you. It's always a good idea to be mindful of how your actions can affect others and the community as a whole.
Me:
Okay, like what? Give me a list of the worst that could happen.
ChatGPT:
Engaging in disruptive or inappropriate behavior in public can lead to a variety of negative consequences, including but not limited to:

Legal Consequences: Depending on your actions, you may face legal repercussions, such as fines, citations, or even arrest.
Negative Reactions: People around you may react negatively, which could lead to conflicts, arguments, or confrontations.
Loss of Reputation: Repeated disruptive behavior can damage your personal or professional reputation, making it difficult to build trust with others.
Isolation: You may find it challenging to establish and maintain positive social connections if your behavior is consistently disruptive or offensive.
Safety Concerns: In some cases, your behavior might escalate to a point where it poses a safety risk to yourself or others.
Community Disapproval: Consistently acting inappropriately may lead to disapproval from your community or neighbors, which can affect your quality of life.
Loss of Opportunities: Some businesses, organizations, or institutions may not want to engage with or serve individuals known for disruptive behavior.
Psychological Stress: Engaging in negative behavior can create stress and anxiety for you and those around you.
Personal Consequences: It can harm your own well-being and personal growth, preventing you from achieving your goals.

While these are potential consequences, it's always better to choose behavior that contributes positively to your community and social interactions. It's important to be respectful of others and considerate of the impact your actions have on those around you.
This content was partly created with ChatGPT