Some Features Not Available in Facebook Messenger
Facebook messenger started showing a message saying that some features are not available in Europe.
660 views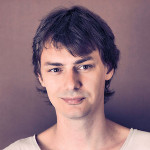 By. Jacob
Edited: 2020-12-23 01:32
Some Features Not Available

This is to respect new rules for messaging services in Europe. We're working to bring them back.
This message appears both when using Messenger on a phone, and when going to facebook.com from desktops computers. But why does it happen? I do not know about other parts of the world, but here in Europe it happens because of rules around communication services.
Apparently this is effecting the personalized replies and polls features in Messenger and Instagram as a result of the ePrivacy Directive in Europe.
Both help pages include a warning saying the feature may be unavailable for users in Europe:
This feature may be unavailable if you're located in Europe or messaging an account based in Europe to respect new messaging service rules. We're working to bring it back.
What can you do about it?
Unfortunately you will not be able to do much about it. My advice would be to wait; Facebook will probably restore the missing features soon.
You got to keep in mind that privacy rules are very strict in Europe. Often it seems law makers implement these rules with little consideration as to the consequences it will have on people and small businesses. The rules about consenting to cookies created a lot of problems for website owners — I have argued before that a browser solution would have been better.
It is frustrating to users when features they use suddenly is made unavailable. The EU needs to remember that users agreed to the terms of service when creating an account on Facebook; I know that few of us actually read these tediously long agreements, but it is the only way to allow companies to develop and use some of the web-based technologies and possibilities that many of us enjoy.
Perhaps it would be better if certain features was made to be opt-in, and we would only be asked to agree to their terms when we decide to use them the first time?