Custom Error Handler in PHP
Hot to create a custom error handler for PHP that handles non-fetal errors.
243 views
Edited: 2020-02-24 06:23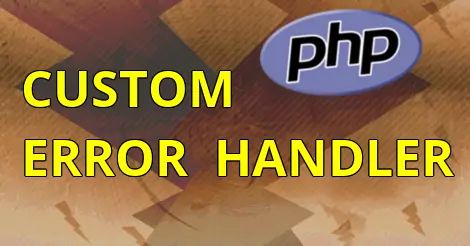 PHP allows the creation of a custom error handler, this can be a useful help while trying to debug certain types of non-fetal errors.
In order to make your own error handler, you may use the set_error_handler function to define your custom function or method. A simple example function is included in this tutorial to show you how it is done.
The example function will handle all errors that can be handled by a custom error handler, but you may want to get rid of the echo statements, and instead include a proper HTML template.
In OOP, you would do like this to define your custom error handler function:
$error_handler

 

=

 

new

 

my_error_handler

();




set_error_handler

(

array

(

$error_handler

,

 

'my_error_handler_method'

));



If you are just using a custom function, you would instead do like this:
set_error_handler

(

'my_error_handler_function'

);



Please read the following sections for more details on the implementation.