Google Drive has no Save As Option
Google Drive has disabled right-click, and the replacement menu is missing the options users need.
527 views
Edited: 2018-12-18 17:06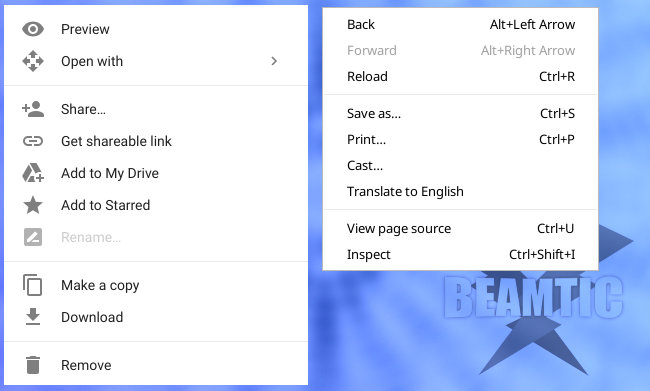 When using Google Drive on a desktop, the default right-click menu is replaced with a custom menu that does not live up to the expectations of users. The problem with this custom menu is, it is missing the Save as option.
The solution is to start the download, then quickly cancel, and go to Downloads within your browser. Here, you will have the option to copy the link, and download to a location of your choosing. It's not ideal, but until Google decides to fix their broken user interface, this is the only solution I know.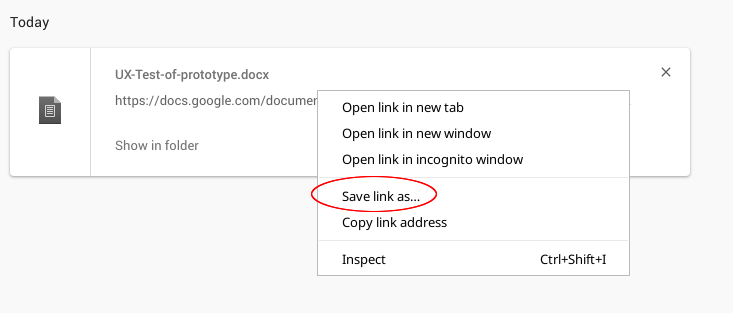 The Save As option in Google Drive
The "Save as..." option allows users to save files to a location of their choice, rather than being forced into using the standard "Downloads" directory. This option is very important to desktop users, and should not be disabled or removed.
Removing this functionality is a huge mistake because it is needed by users.
If you can not provide users with a proper replacement for the right-click menu, then you should not attempt replacing it, unless you are sure the missing functionality will not be needed.
In Google's case, the problem is very easy to fix. They have a few options available to them:
Re-enable the default right-click menu
Use a direct-link for the requested content
Show the exact URL for the content, and allow users to right-click on this, showing the default right-click menu.
Interestingly enough, I have only had limited use for the features presented in the custom menu.
I need this because I prefer not downloading big files to my main hard disk. I have an external hard disk I use for storing larger files.