Windows: Snipping Tool Is Moving...
The Snipping Tool in Windows is being replaced by Snip & Sketch.
69 views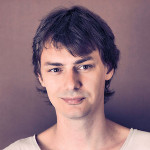 By. Jacob
Edited: 2021-11-12 13:46
Snipping Tool is moving...

In a future update, Snipping Tool will be moving to a new home. Try improved features and snip like usual with Snip & Sketch (or try the shortcut Windows logo key + Shift S).
See also: How to Take Screenshots in Windows
This message appears when opening the Snipping Tool in Windows, informing users that the Snipping Tool will be replaced by Snip & Sketch; as the name implies, it probably has some extra, unwanted features built-in.
In order to take a screenshot you will not press ⊞ Win + Shift + S to open the new Snip & Sketch tool.
If you pay close attention, then you will notice that the new tool is actually just as easy, if not more, to use than the old Snipping Tool.
The annoyance some users report may come from the fact that they opened Snipping Tool to take a screenshot, and got presented with the message informing them that the tool is moving. The message can not be dismissed, so you might as well just get used to it. My advice is this: try the new tool — you will like it!
Nevertheless. I still dislike these "semi-forced" changes to my system, because they tend to disrupt my flow. Because I write tutorials here on Beamtic, I take many screenshots, and I already have a nice flow between the different apps that I use.
Besides, I only expect my screenshot tool to take screenshots — if I want to draw a red circle around an object in the screenshot, I will just fire up either Gimp or Paint.NET to do my business.
Other annoyances
As a many-years Linux user, I tend to fear using Windows nowadays. I know Microsoft might decide to change things for the worse occasionally, and although it appears to be the exception rather than the rule, it is still something you do not forget so easily.
I do not think this is the case with the Snipping Tool, but it was when they stopped supporting, first Outlook Express, and later Windows Live Mail, which left users with no decent, free, e-mail client for Windows.
Actually, that is not entirely true; we still have Thunderbird, which works well for both POP3 an IMAP protocols.
See: https://www.thunderbird.net/en-US/
Nevertheless, the current e-mail app in Windows is very annoying to use. One of the only things about it I find useful, is that it has support for Microsoft Exchange!
Windows 11 also has a strict requirement to use Secure Boot and TPM 2.0, which has made it difficult and risky to update if you are running Windows in Virtual Box and VMWare; in the long run, this might be better for security, but currently it is just a very annoying situation, because Virtual Box still does not support these features.
Such problems are not nearly as severe on Linux, since almost everything is open source, and supported by the global community. Unfortunately, support for Microsoft Exchange is still lacking in Linux — but I actually consider this to be Microsofts fault. Again, they choose a non-standard implementation over open protocols, and they do not seem to have interest in contributing a solution for open source e-mail clients.
If you are a Linux user, you can find solutions to most problems in Linux-land; this is not the case in Windows, where you often have to buy extra software to solve problems. The only reason we have decent video-conversion for Windows, is because of open source projects such as Handbrake.
Note. If you want to try out Linux on your computer, I recommend you try Ubuntu Desktop, you can get it from: https://ubuntu.com/.
Notifications and disruptions
Another problem is that Microsoft likes to show annoying messages and notifications, just like the one you find in the Snipping Tool; one particularly annoying notification, is the one encouraging users to use their new browser, Edge, which I am personally not interested in. I feel that these messages are very intrusive on my system.
Besides, Edge is more or less just a re-branded Chromium browser. I do think the web moving to a single, open source, browsing technology is a good thing, but I wonder if we really need a Microsoft branded Browser. They failed misirably in the past, with IE being an absolutely horrible browser.
Snipping Tool vs Snip & Sketch
Since the Snipping tool is going away, we should have a look at how the new Snip & Sketch tool works.
In this case I actually prefer the Snip & Sketch tool, because it blends in more naturally with the desktop. To bring up the tool, you simply press ⊞ Win + Shift + S on your keyboard: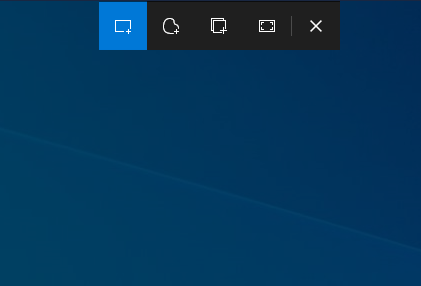 You will noticed that the tool now blends in with the entire desktop. When you open the new Snip & Sketch tool, it will open in full-screen mode, and the screen colors will be darkened slightly. In my opinion, this is a very nice UI- implementation compared to both the old Snipping Tool, and the Spectacle tool in Linux.