The PNG Mime Type
About using the PNG mime type to deliver images to clients from the server side.
75 views
Edited: 2020-07-04 12:35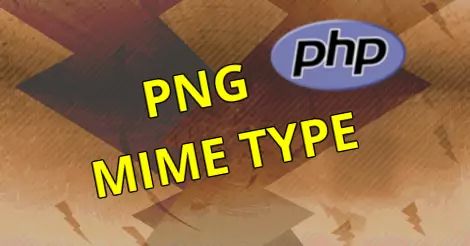 The content-type used to deliver PNG files on the internet is image/png, and the standard file extension is .png.
PNG files are mostly useful for screenshots and small graphical elements on a page, since it is in this context they achieve an optimal compression level. For photos, JPG is typically a better format; however, WebP generally accomplish the lowest file-sizes while retaining same quality.
The compression level accomplished with PNG files will depend on various factors.
See also: The Difference Between PNG8, PNG24, and PNG32
A HTTP response that delivers a PNG file may look like this:
HTTP

/

1.1

 

200

 

OK




content-type

:

 

image/png




content-length

:

 

11772



To deliver a PNG image content-type with PHP:
$image_data

 

=

 

file_get_contents

(

'some-inage-file.png'

);




header

(

'content-type: image/png'

);




echo

 

$image_data

;




exit

();



Creating PNG images from PHP
PNG images may be created from PHP using the GD Library, but you may need to install it manually before you are able to use it.
After making sure the GD Library is installed, you will be able to create and manipulate PNG files from PHP.
How to compress PNG images
Saving an image as .png with your favorite image editor is not always going to yield the best compression, and while there is a lot of commercial software that offers to optimize PNG files, it is probably better to stick with open source solutions.
I have personally found that free open source programs has been able to provide better compression than non-free competitors. It has been some time since I tested it now, so I can not say if this is still the case.
You should avoid online compressors, as they can embed tracking code into your images. Of course, the code will just be idling around without causing much harm; but the site creating it will be able to tell that your image was created using their service.
For Windows, you can use PNGGauntlet, and on Linux you can use Trimage:
https://pnggauntlet.com/ - PNGGauntlet
https://trimage.org/ - Trimage